In this Mondays We Mentor blog, I'll share with you, how to get a refund on a non-refundable airline ticket. And YES, it is possible.
There are ways of avoiding these fees and get a full refund on your non-refundable airline ticket.
With up to 80% discount off flexible, refundable tickets; non-refundable airline ticketsare one of the cheapest ways to travel.
However, the non-refund policy can be a complete turn-off.
You can't get a refund if you miss your flight due to unforeseen circumstances, and rescheduling attracts an extra cost.
Nevertheless, unknown to most travelers, there are some leeways which allow you to get a refund on tickets you bought under the "non-refundable" clause.
Ways to Get Refunds on Non-Refundable Airline Tickets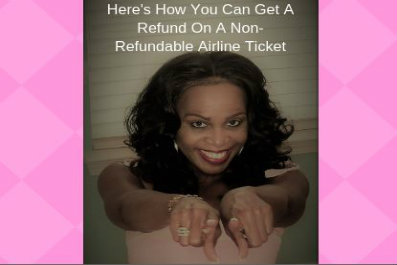 Although most airlines will tell you that they can't refund non-refundable airline ticketswhen you miss your flight, the good news is that you can get a refund.
Depending on the situation at the time, you can get a refund on your non-refundable ticket. Outlined below are some of these exceptions to the non-refund rule.
Cancellation Within 24 Hours of Booking
One of the ways you can get a refund on non-refundable airline tickets is to cancel within 24 hours of booking it.
In the United States, the Department of Transportation (DOT) allows you to cancel your reservation within 24 hours of booking it without paying any penalties.
Airlines have the option of either giving you a refund or holding your reservation at the required fare for 24 hours, without extra payment.


Hi, I'm WillNETte FoxWORTH & I WILL Increase Your NET WORTH!
Mission Statement – Through Communicating Your Passion I Assist You With Increasing Your Net Worth.
Life Mission – Providing
Value To All Whom I Come In Touch With While Sharing My Passion For Freedom & Travel.
Author Details
Recent Posts